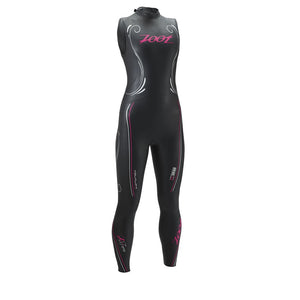 Features
Yamamoto C38.
SCS hydrodynamic finish to help you glide through the water.
Aqualift in the rear of the suit, 5mm neoprene to make you buoyant and get you in the correct position.
DORSALflex zipper.
OKD - Optimal Kick Design is Zoot's proprietary kick design, helps your legs stay in the natural body position to kick - save your legs for the bike and run.
Gender-specific ergonomically shaped panels.