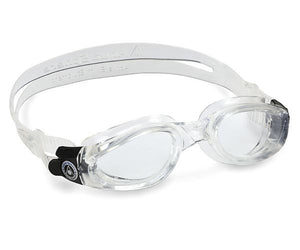 Competition-grade swim goggles for triathlons, fitness training, or just keeping the chlorine out of your eyes while you master kayak rolls at your local pool.
    Clear, curved lens provides 180-degee, distortion-free visibility indoors or in low light.
    Plexisol lenses provide 100% UVA and UVB protection.
    Scratch-resistant and anti-fog coating.
    Easy-adjust buckle system.