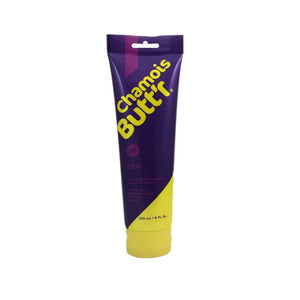 - Chamois Butt'r Her' is a non-greasy skin lubricant developed specifically for women's pH
- The best choice for cyclists who wish to improve their riding comfort
- Apply to skin to soothe & soften.
- A non-greasy skin lubricant that washes easily off your skin and clothes with only soap and water
- May be applied to any skin areas that rub together or against clothing. Apply to skin to soothe and soften.
- Apply liberally to skin and/or chamois before each ride.