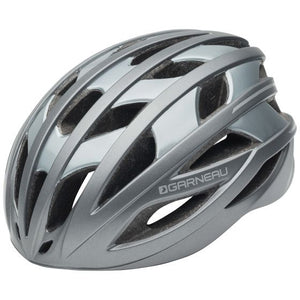 At Garneau, 35 years of experience paired with a team of dedicated cyclists and working with some of the world's most talented product innovators has brought us to where we are today. The Equipe Helmet is our latest example of where the lines between aerodynamics, breathability and everyday use intersect.

We set out to develop an aerodynamic helmet that has plenty of ventilation yet provides aerodynamic advantages in a lightweight offering. The Equipe Helmet is for every rider. Whether speed is king or you want to ride with ease while striking up a conversation, the Equipe Helmet is best suited for any style of road or gravel riding. With 33 vents, the Equipe provides amazing ventilation to keep your head cool in the warmest summer months.

It comes in at a light 260 grams and is packed with features such as our Spiderlock® retention system and X-Static® XT2® padding to ensure comfort for your day in the saddle. It also looks great aesthetically and comes in four different colorways.